Are you looking for a tool / software that will give you the opportunity to create a free website with a professional look?
Creating a website nowadays is no longer as complicated as it was a few years ago. It has become easier and even a fun experience. Goodbye HTML, FTP and other mysterious terms. Today, there are countless online websites publishers available that offer you free packages to create your website without worrying about hosting.
No matter what your objective is (creation of a blog, online store, Portfolio site, etc.), all you need is a computer and a browser.
In this article, we will demonstrate 6 best tools that will allow you to get started for free.
1. Wix
Wix is one of the most famous website publisher and the heaviest in terms of number of users. It's an excellent choice to create a free and a paying site with an exceptional and well-designed models and templates. Wix is great for beginners and those who has a limited budget. It offers a great free version that allows you to create an attractive website in less than an hour. Web hosting, domain name registration and website launch are included in the free plan. In addition, you will have access to all templates, which means that you will be spoiled for choice because it has around 500 models in different themes. The templates are suitable for mobile browsing and you can even change this setting independently of your site on a computer. Wix is quick to learn and easy to use.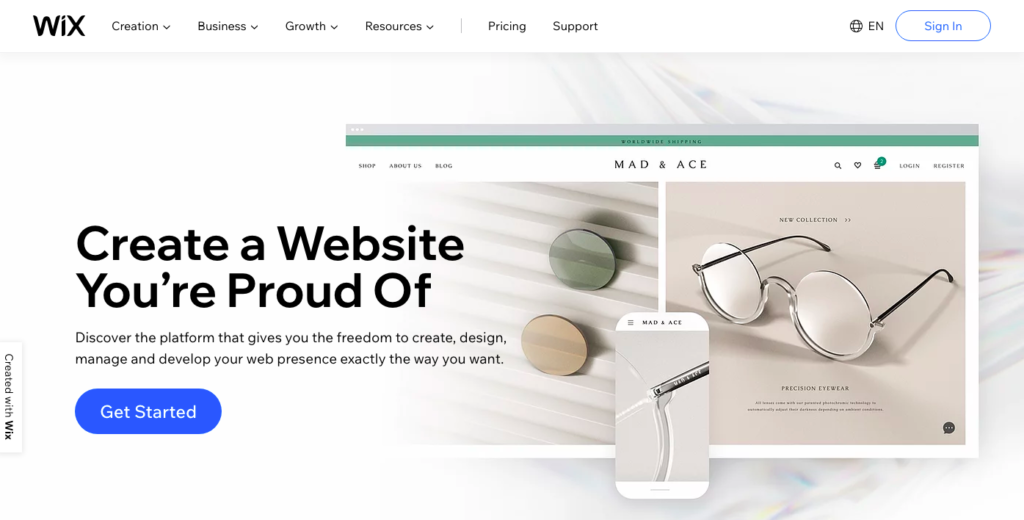 2. Webflow
Webflow is another famous all-in-one website tool publisher. It is the first software that provide flexibility of front-end coding without you really have to code. In other words, it allows users to design and build their websites without having to use code. It also includes a complete CMS that allow you to create custom collections templates. Therefore, Webflow is an ideal tool for designers and advanced users who want to create websites for their own or for their clients. Webflow has been attracting a lot of attention due to its creative freedom and greater ease of use. Webflow has a free plan however, their basic plan is $12 per month which allow you to connect a custom domain and host your HTML site. And you can pay extra $4 to upgrade to CMS plan if you need it.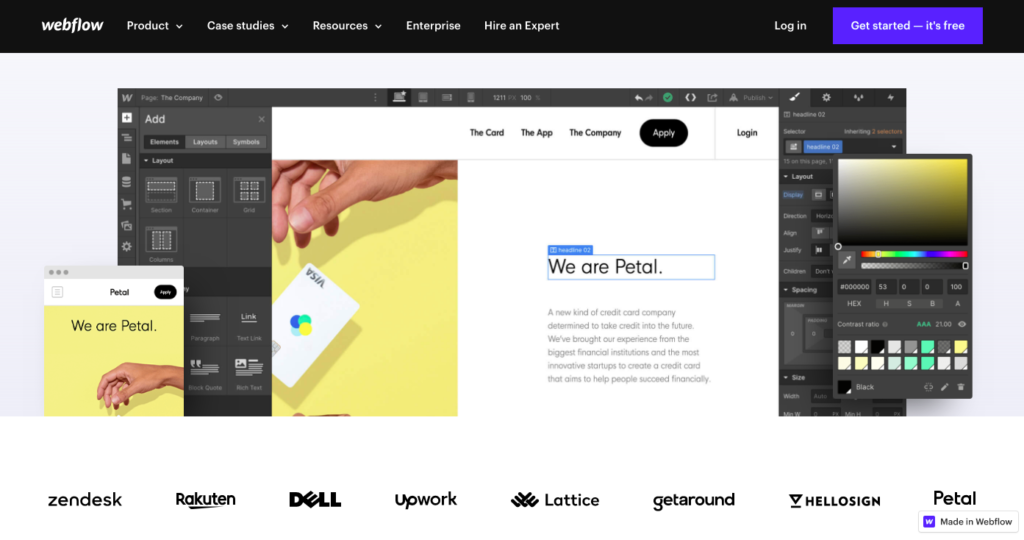 3. Squarespace
Squarespace is a professional website publisher that has a modern and minimal Interface. It allows you to create your websites easily even if you are not an expert developer. It has great designs and features for those who love design. Squarespace is a drag-and-drop website builder as Wix. However, it's more section-based, so you can't just randomly drag and drop. Using this site builder won't require you to do any coding work. Though, it's not as easy as Wix and Weebly that are beginner friendly. Furthermore, it has 113 magnificent templates optimized for all types of devises including desktops, tablets and mobile devices which that allows for more design customization. Similar to other website publishers, Squarespace plans start from $12 per month which comes with a free custom domain.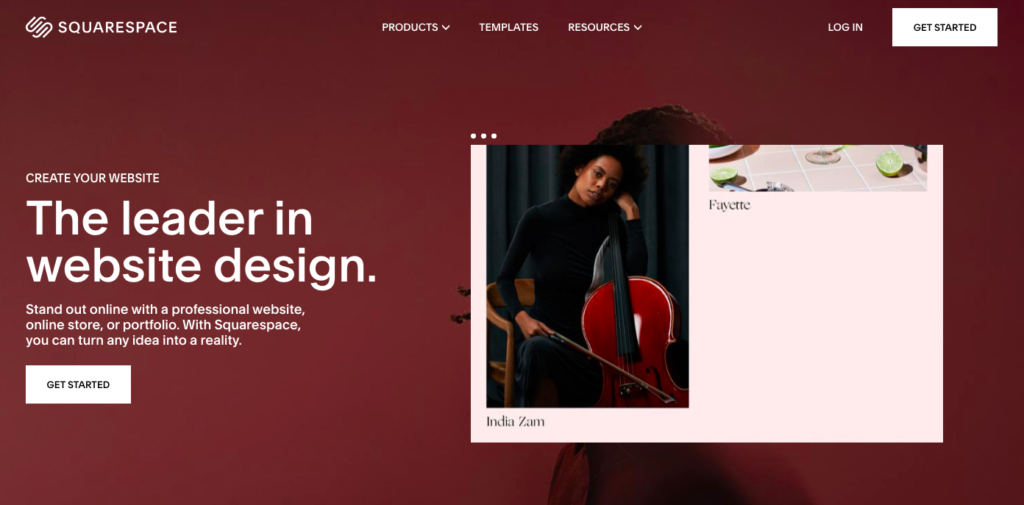 4. Jimdo

 Jimdo is a website tool creation that's easy to use and it gives you a complete freedom to customize your online platform. All Jimdo models are free and fully compatible with smartphones and tablets (responsive). You can use the Jimdo mobile application to create and edit your site. Unlike most of its competitors, Jimdo includes an online store. You can offer up to 5 products for sale; and beyond that, the store becomes a paying store. One big advantage of Jimdo is its pricing. Even if you decide one day to switch to a paid subscription, it won't cost you a lot. The cheapest plan at $12 CAD per month allows you to use a personal domain name. Furthermore, Jimdo' free version displays only a tiny little advertisement with the 500 MB of storage space, which should be more than enough for most sites. There is unlimited number of pages, and the SSL encryption included.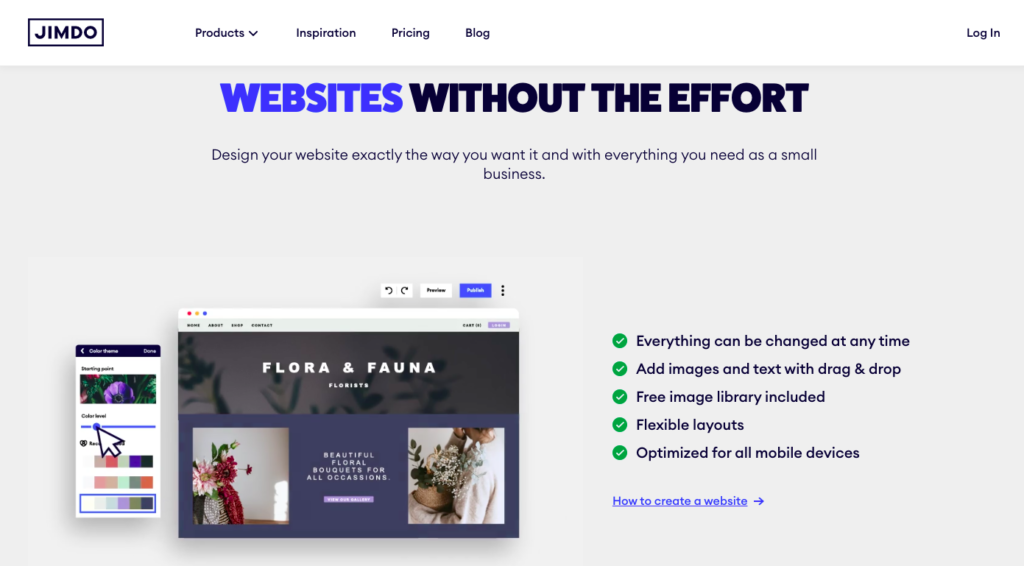 5. Site123
Site123 was launched in 2015 with millions of users. It's a website builders designed for all profiles of Internet users – from the most professional to the least one. As the name indicates, you can create a website in three steps: select a design, add content, and go live. The platform has a very large base of free templates that are in line with the trend of 2021 (blog, showcase site, e-commerce site…). and like many other website publisher, it also comes with a blog and online store. There various functionalities available on the free plan. It is therefore the ideal website publisher for free website creation. In fact, the Free plan allow you to get access to more than 150 templates. The extension store is also available free so that you can customize your site and add management tools.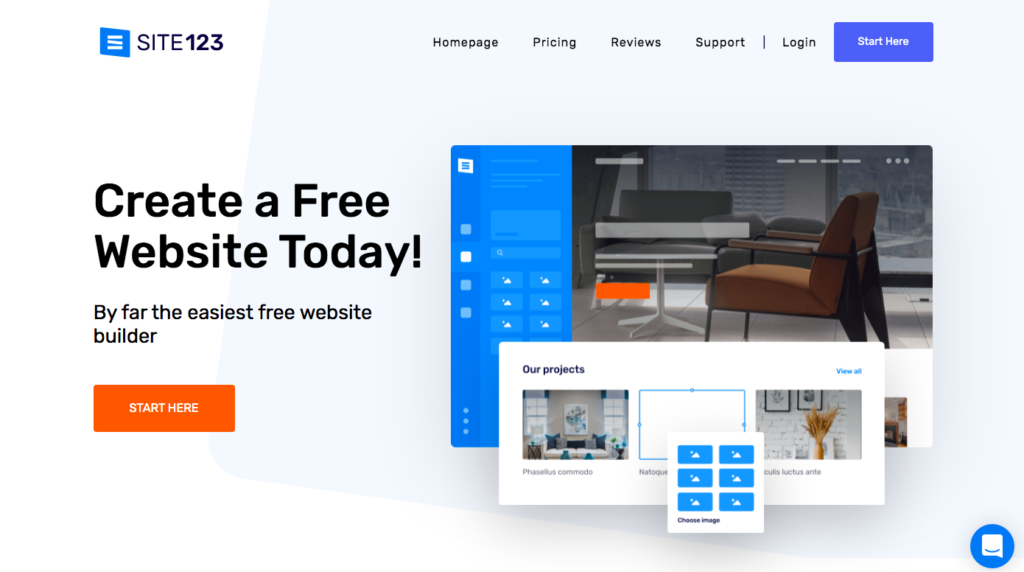 6. Weebly
Weebly is also one of the largest websites publishers. It has a free plan that you can use for as long as you like. You can create, publish, and edit your site without paying. Weebly has more than 50 free apps and around 50 editable themes that are totally free with different categories to choose from (business, personal… and more). Using Weebly will allow you to benefit from 500 MB of storage space, as well as a free SSL certificate to ensure the security of your site visitors. Like the other website publishers above, using the free plan, will make your website address contain '.weebly.com' which not very appealing or professional. However, you don't have to pay a cent for your domain. The free plan is perfect if you are on budget, but the paid plans are also reasonably priced. The most famous plan is $12 which allow you to get a free domain, unlimited storage, password protection.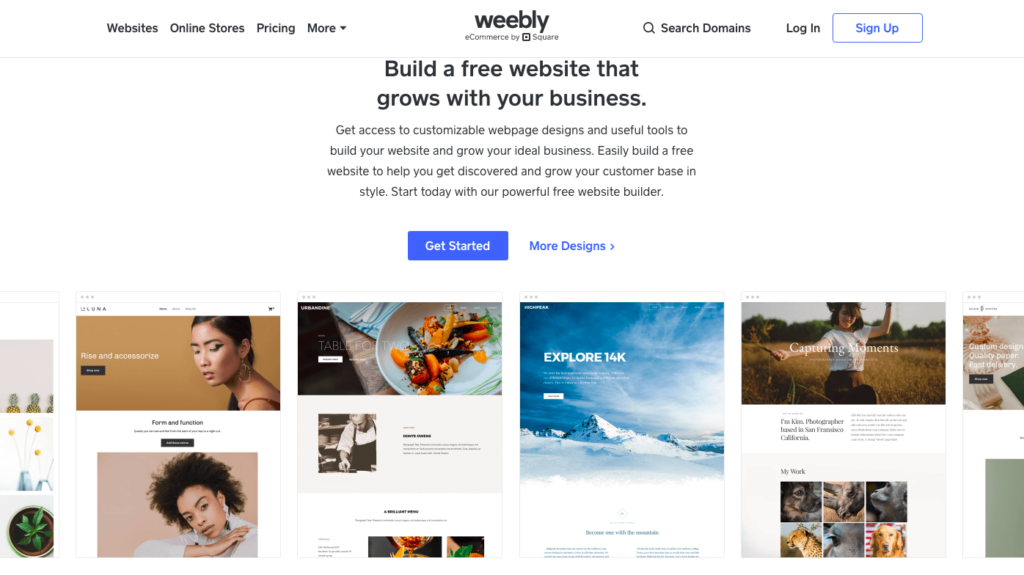 Finally, the best website publisher depends on your website needs. Thus, you can try different options in order to find the right one for you and your business.