PPC campaign case study
Many case studies showcase the power of PPC campaigns. We will briefly look at two to give you an idea of how it can transform your business.
Payoneer is one of the largest online payment service companies in the world. Its objective was to introduce a new service to users and some of the key KPIs for this were user registrations, card activations, loading money on the card and using it for a prolonged period of time. After PPC campaign, client growth was in thousands each month and the average monthly growth was a whopping 4751%.
Confetti is a popular site for wedding ideas, advice and gifts. It's objective was to reduce campaign costs and improve conversion rate. A good PPC campaign helped the company to increase revenue by 42%, conversion rate by 256% and ROI by 369%.


Automated Adwords
Key Benefits
.01
Impressive results with a light budget in Google Adwords
.02
Automatic learning computation for PPC campaigns
.03
Fast PPC campaign setup


Check Pricing Now >
Some Statistics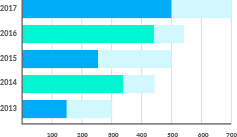 65 percent of clicks made by users who intend to make a purchase go to paid advertising.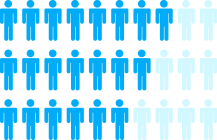 The top 3 paid advertising spots get 46 % of the clicks on the page.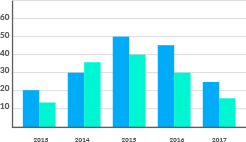 Marketers spend 51 % of their money into mobile ads.